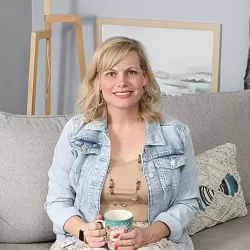 Hello! My name is Jennifer Hughes and I am a Licensed Professional Counselor (Supervisor) (LPC-S) along with being a Certified EMDR Therapist, EMDR CIT, and IFS Informed Therapist. When I created my practice, I had two visions in mind. One, to create a place where clients feel valued and two, a place for clients to receive recognition that their feelings and thoughts are valid and worthwhile.
Whether you are a teen or an adult, your feelings matter to me. I will listen to YOU. I will hear YOU. I will support YOU along your journey.
From a very young age, I wanted to be a therapist, however, counseling is my second career. I worked in retail while attending undergrad and was promoted several times in my tenure with that company. I held several management positions while working with-in the stores and ended my career with them as a Human Resources Manager in the corporate office. I had 16 stores under my wing in which I provided assistance in team building, communication skills, taught management classes and conducted work-place investigations.
I also represented our company several times during EEOC hearings. Although many of those duties I mentioned above are very similar to what I do now as a therapist, it wasn't quite the same. I still longed to be a therapist and to help others in more meaningful ways. I applied to graduate school after a major life change and the rest is history!
I obtained my undergraduate degree in Psychology from University of Texas at Dallas and my Graduate Degree at Amberton University. I have worked in a variety of settings including crisis lines, ER's, PHP/IOP settings, shelters, and private practice.
I am a busy mom of four children, three fur babies, a fish and a chameleon. In my spare time I like to spend time with my family, tend to my gardens, and binge a good series on Netflix.
---
Insurances Accepted
Self-Pay Fees
$150 intake session
$125 per session