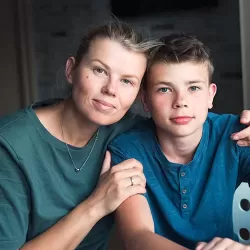 If you have a teenager(s), you may have heard of a three letter word "DBT". Maybe you heard the word from a friend or your pediatrician. Maybe you saw the word when you were google-ing "moody teenagers". Whatever the case, I am here to explain what DBT is in layman terms.
What is Dialectical Behavior Therapy?
The wonderful web will tell you that DBT is an evidenced-based psychotherapy that has been proven useful in treating mood disorders, suicidal ideations, self-harm and substance abuse. It has also been shown effective in treating anxiety, depression.
I will tell you that DBT is an amazing and often life changing treatment for teens who are struggling with regulating their emotions, coping with distress, impulsivity and poor communication. The goal is to change problematic, destructive behaviors and negative thinking patterns into positive outcomes. DBT  provides your teenager a range of skills to use when they are emotionally dysregulated.
How do you know if your teen will benefit from DBT?
Your teen has difficulty controlling their emotions and behaviors.
Your teen exhibits problem behaviors such as isolation from peers and family, hiding things, routine lying, self-harm, drug and/or ETOH use, impulsivity (to name a few).
Your teen acts out on their emotions without considering the consequences of their actions.
Your teenager has difficulty navigating relationships with family members, peers and/or teachers 
Jennifer will work with your teen in addressing the behaviors above by utilizing the DBT Skills Workbook for Adolescents along with a diary card to track skill usage and target behavior engagement. 
Jennifer Hughes, MA, LPC has been trained to use DBT by Behavioral Tech, the founder of DBT's Marsha Linehan's training program. To learn more about DBT go to behavioraltech.org and click on Core Evidence.